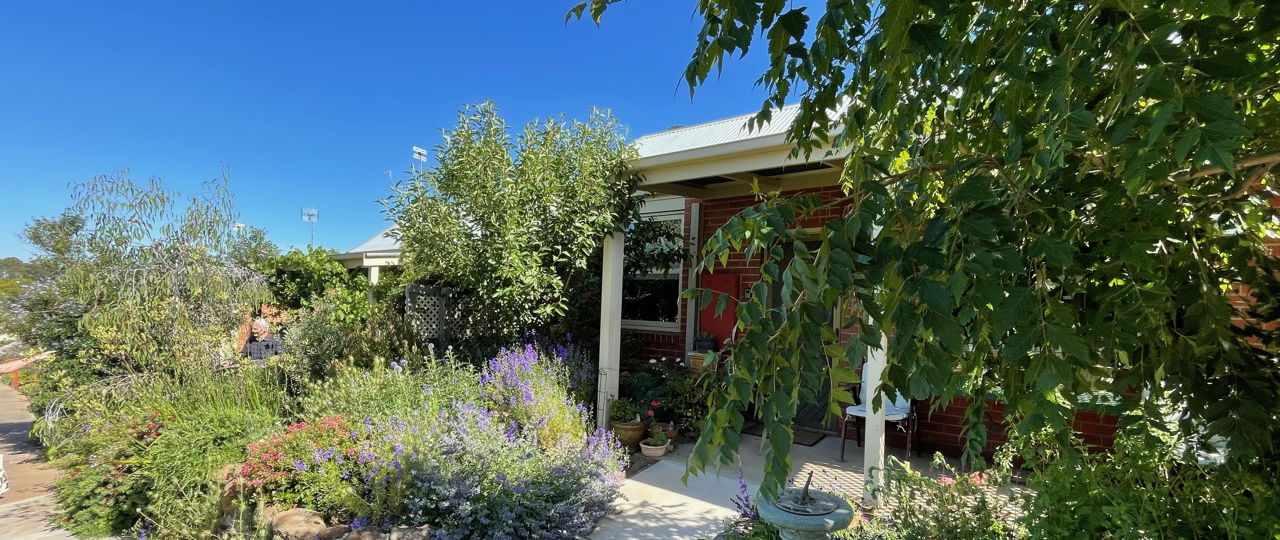 INFORMATION
Situated in beautiful, historic Maldon, Tarrangower Village is an eighteen cottage independent living retirement village with a community room.
Founded in 1976, Tarrangower Village is a staged development with the first of fifteen one bedroom houses being built in 1983 and the final construction in 2004. The second stage, three two bedroom units, has now been completed (2020). Tarrangower Village is a not for profit and is managed by a committee of volunteers.
Each current unit is comprised of one or two bedrooms, a bathroom/laundry, a living room and a kitchen. All units are carpeted and equipped with modern fittings, including reverse cycle air conditioning. The cottages are set in an open garden landscape, within walking distance of the shopping centre, and most facilities.
Residents must be of an age where they are eligible to receive a Centrelink Aged Pension and are able to demonstrate that they are capable of independent living. Tarrangower Village is fully maintained and the local hospital provides district nursing services and transport to group activities.
Our aim is to make your life at Tarrangower Village as comfortable and enjoyable as possible. Maldon, Australia's first Notable Town with its heritage streetscape, provides a picturesque and nostalgic background to country living at its best.
Join us now at Tarrangower Village.